VESA udvider sin certificering af HDR PC-skærme med et nyt 'DisplayHDR True Black' niveau. Det er skabt med udgangspunkt i selv-emitterende skærmteknologier såsom OLED og microLED.
DisplayHDR True Black specifikation
Ved udgangen af 2017 introducerede Video Electronics Standards Association (VESA) sin DisplayHDR-specifikation, herunder et certificeringsprogram til PC-skærme. Det dækkede i sin tid over tre niveauer (DisplayHDR 400, 600 & 1000), men ingen af de tre angiver rigtig HDR.
VESA lægger nu et ekstra lag ovenpå med 'DisplayHDR True Black', der er skabt med henblik på at certificere "selv-emitterende skærmteknologier, herunder OLED og fremtidige microLED-skærme," skriver organisationen.
– "When VESA unveiled the original DisplayHDR standard, we recognized that display technologies were quickly evolving, and we immediately set to work on developing a new open HDR standard for OLED and other emissive display technologies," sagde Roland Wooster, formand, VESA DisplayHDR, samt repræsentant for Intel Corp. "On behalf of all of the VESA member companies that contributed to the DisplayHDR True Black specification, I'm pleased to say that we are fulfilling our promise with today's announcement. We're extremely proud of this incredible, high contrast and high dynamic range standard. Consumers benefit from the transparency of the DisplayHDR True Black specification and logo, which makes it clear that they're getting a display that yields huge performance improvements in subdued lighting environments."
En talsmand fra Samsung siger, at OLED er den "ideelle skærmteknologi til at mikse stærkt højlys med dyb, ægte sort".
– "Embracing the new DisplayHDR True Black standard, OLED is the ideal display technology for mixing bright highlights with deep, true blacks, so consumers can create extraordinary content or simply appreciate incredibly breathtaking imagery on their PCs," sagde Jeremy Yun, vice president, OLED Marketing, Samsung Display. "The new standard, when coupled with VESA's DisplayHDR logo program, will show consumers that True Black represents a highly important step in enhancing gaming, TV or movie watching, as well as viewing and editing of photos and videos. Users can see and feel a dynamic range that yields a superior high-end HDR experience."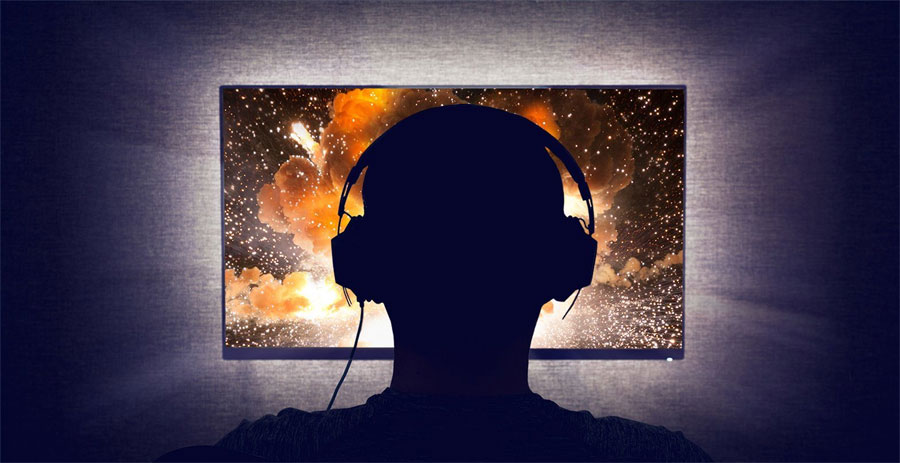 Mere ambitiøs, men…
HDR er stadig i udpræget grad et fata morgana i PC-økosystemet og selvom det nye specifikationsniveau er mere ambitiøst end tidligere – og faktisk nærmer sig HDR – så er der stadig plads til forbedring. Der specificeres konkret to niveauer (hhv. DisplayHDR True Black 400 og 500), hvor det højeste niveau kræver 500 nits maksimal lysstyrke og 90% dækning af DCI-P3 farverummet. De fulde krav fremgår af tabellen nederst.
Herudover tilføjer VESA et 500-niveau til den normale DisplayHDR-specifikation til LCD-skærme. Ligesom tidligere specifikationsniveauer, bør det dog ignoreres, hvis du søger HDR-billedkvalitet på en PC-skærm.
Den nye 'DisplayHDR True Black' specifikation er skabt som forberedelse til selv-emitterende PC-skærme. Et par OLED PC-skærme er allerede annonceret, men markedet for PC-monitorer domineres stadig af LCD-paneler med svag kontrast og begrænset farvegengivelse, primært såkaldte IPS LCD-paneler.
Vi håber på at se nye selv-emitterende PC-skærme på CES 2019 messen i næste uge – og forhåbentlig HDR-kompatible PC-skærme. VESA siger, at "næsten tre dusiner skærme fra ni skærmproducenter er blevet frigivet med DisplayHDR-certificering" og at "mange flere forventes introduceret i de kommende måneder".